Thin cross-section technique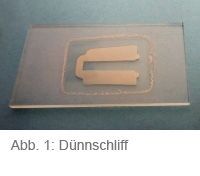 Technical thin cross-sections allow specimens to be examined even in transmitted light or in a combination of transmitted and reflected light. For this purpose, non-metallic materials are deposited on a glass substrate and ground and polished down to residual sample thicknesses of less than 100µm, so that the samples become transparent. This method provides additional information that is not accessible via classical microsection.
This method is especially interesting for polymers (bonding, welding, filling) and composites (fiber-matrix) but also for ceramics.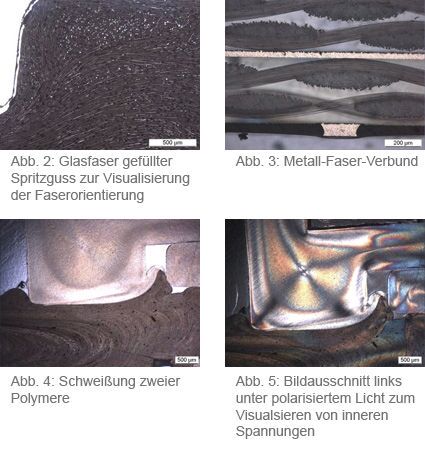 Additional information compared to the classical microsection technique in reflected light are e.g.:
fiber orientation in the matrix in several layers
binding defects or inclusions
flow lines in injection molded parts
internal stresses
below you will find some examples of thin sections: