Consultation on material selection and material modification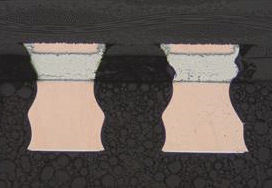 Our customers come from a wide range of industries such as mechanical engineering, the automotive industry, aviation, new energy, food technology, metal and the petrochemical industries and are leaders in their fields.
Would you also like to reduce your costs by developing a new product, improving already existing products or replacing a product?
Let us assist you. Take advantage of our expert consulting from the idea to the practical implementation and quality control of your projects.
Benefit from our practical experience, our exclusive know-how, our professional versatility, and particularly, our process independence.
Our strengths for your material questions within the scope of development projects, engineering, studies, contract development or also development support:
Individual consulting on all materials topics: Flexible, prompt and economically effective.
Fundamental failure analysis through professional metallography, electrochemistry and analytics from a single source
Expertise in chemistry, mineralogy, materials science and mechanical engineering as well as cooperation with research institutes & universities
Long experience in the development, selection and optimisation of materials, surface coatings and diffusion processes
"Out of the box" instead of supplying standard solutions
Optimal technical and economic solutions, specially developed for our customers
Looking for materials that meet all requirements - material-related and economical - InnCoa takes the role of the "material profiler" for you
We rework and modify your existing material professionally and help it to reach new high performance regarding to many critical aspects by means of ...
Please contact Prof. Dr. Christoph Strobl with your questions regarding material selection and material modification.