Material Characterization and Failure Analysis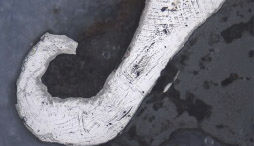 As specialists for innovative solutions in the field of material and surface technology, our core business includes analysis and research into the causes of material damage created by chemical reactions, mechanical stress or material changes that occur due to the manufacturing process.
Our services in the material testing sector allows our team to offer you professional metallography, analytic and mechanical tests to examine your material, surface structure and/or case of damage.
Whether you choose purely our consulting services or our complete package including consultation, testing and improvement, our main focus at all times is your specific material problem. It goes without saying that we provide prompt order management as well as the delivery of technically substantiated results and solution recommendations.
Please contact Dr. Simon Oberhauser with your questions regarding material characterization and camage analysis.