Advanced training: Seminars for corrosion and corrosion protection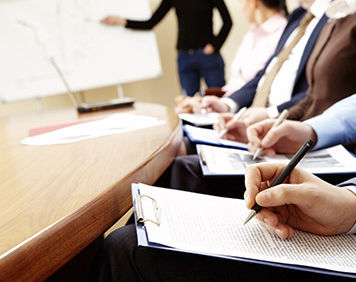 As specialists in the field of materials, surfaces and corrosion we share our knowledge and expertise by offering seminars on corrosion and corrosion protection to you and your colleagues.
Through interactive training of up to 15 participants, we can respond to your needs and targeted topics. Professor Dr. Christoph Strobl (Department of Materials and Surface Engineering at the University of Applied Sciences Ingolstadt) is available for our seminars as a guest speaker.
Upon request, we can plan and conduct the seminar as an in-house event at your location.